Punta Cana Helicopter Ride Tour – Full-day Extreme Adventure: Sky Ride + Buggy + Zip Line
Chat with our Consultants!
Do not even doubt that this excursion will give you a lot of emotions and unforgettable impressions. It is quite possible to combine a large number of activities in one excursion with us! Be sure that this is the best way to get away from lying on the sunny beaches of Punta Cana and burn some calories with such energetic activities. Also, always remember that a helicopter ride with our experienced Dominican Republic company will provide you with a comfortable and safe trip!
This is an amazing helicopter ride excursion where you will conquer the sky with a helicopter and feel a lot of extreme emotions during the Buggy Tour and Zip Line ride. And after such an active day there is nothing better than relaxing in the pool with a waterfall and a delicious lunch at the park. ​Be sure that this day will be the one that you will enthusiastically tell everyone about upon arrival because the number of emotions will go off the scale!
​
Helicopter Ride Program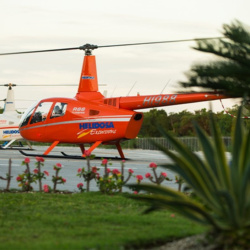 Helicopter Ride to the Park
Believe us, it is absolutely worth seeing the amazing nature of the Dominican Republic from above. The stunning views and the feeling of being on the flight will simply take your breath away. So, there will be a 10-15 minute helicopter flight to the wonderful park. Just enjoy and amaze a bird's-eye view of Punta Cana's wonderful landscape.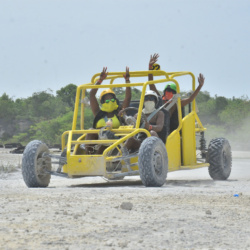 2-Hour Buggy Tour
Well, everybody loves every minute of the fun buggy tour in Punta Cana. Moreover, buggies are super easy to drive. This buggy tour allows you to explore the natural beauties of the Dominican Republic. There is no doubt that our trip is fun and nature focused. So, there is a perfect opportunity to enjoy the exclusive track and get an adrenaline rush driving to the natural reserve of Laguna Caleton and Cabo Engaño.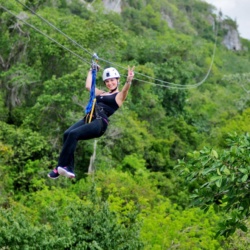 Zip Line
As you can see, the extreme of this excursion never ceases to fade. Enjoy a bird's eye view of breathtaking nature and feel like a part of nature during the zip line tour. Be sure that a zip-line tour will allow you to feel like a bird of free flight.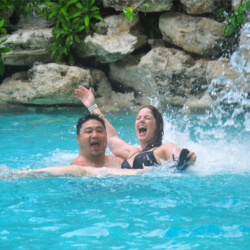 Waterfall Pool & Lunch
Finally, there is time to get a dose of relaxation from such an eventful day. So, after a day full of fun, enjoy this amazing waterfall pool and the tastiest Dominican lunch.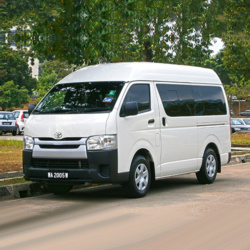 Transportation
We do not doubt that after such an excursion everyone wants to continue it. Regardless, rest assured that this helicopter tour will energize you for your entire vacation. And at the end of our amazing excursion, with positive emotions, we will take you back to your hotel or an apartment.
Sky Excursion Details
Approximate pick-up time: depends on hotel and availability
Duration: 6-7 hours
What to bring: light and comfortable clothing, sport closed shoes for activities, sunglasses, towel and bathing suit, sunscreen protector, additional change of clothes, cash or credit card for souvenirs, pictures, snacks and drinks, tips, lockers, good mood
The driver must be over 18 years old! A valid driver's license will be requested
Minimum age is 8 years
Minimum height is 130 cm. Maximum weight is 120 kg
Children from 8 to 11 years old pay half-price
Participation in the program is prohibited at any stage of pregnancy
Some weather limitations may apply
Individual and wedding packages are available
We reserve the right to include more than 2 passengers in trip
Places are limited – kindly ask you to book your trip at least 2-3 days in advance!
What's included
10-15 minut Helicopter ride
Buggy Tour
Zip Line Ride
Waterfall Pool
Dominican Lunch
Transportation
Pick-up and drop-off is included in the price for most hotels and residences in Bavaro, Punta Cana and Uvero Alto area. Additional charge may be applied for pick-ups from Cap Cana, Miches, Veron, Bayahibe and La Romana.
There are no reviews yet. Be the first!
Add Review