AquaPark in Punta Cana – Full Day + Transportation + Dominican Food
Chat with our Consultants!
Located at Down Town Punta Cana, AquaPark is the best option for the whole family, whether you want to hang out and play some board games or to live the excitement of wakeboarding, AquaPark is for you.
AquaPark Excursion Details
Enjoy AquaPark from 11:00 to 18:00
Access to all activities: Play Lake, Wake Lake, Sand & Fun, Lake 2.0
7 Hours of family action and fun
Transportation and Tax included
Dominican Food
AquaPark Main Activities
~ Play Lake Activities ~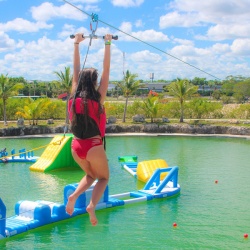 Zip Line
Zip Line Get ready for a zip and splash on our lakes! Featuring 3 towers with variable heights that will get the adrenaline going.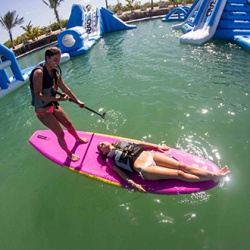 Paddle Board
Enjoy an excellent workout paddling around the Play Lake admiring all of the activities in action! Paddle Boarding gives you the opportunity to cruise around at your own pace on top of the cool Play Lake water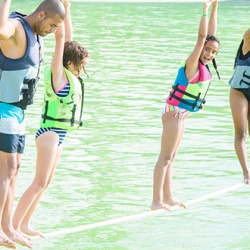 Tight Rope
Check your balance skills with our tight rope suspended above the water! Climb your way across and try not to slip into the water below.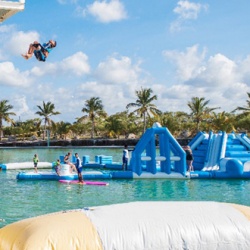 Blob Catapult
Jump from a platform in the sky onto our large blob and catapult your friends into the air!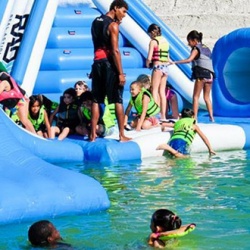 Blue Monster
This obstacle course requires balance, floating on top of the water, putting you to the test with things to climb up, jump across
~ Wake Lake Activities ~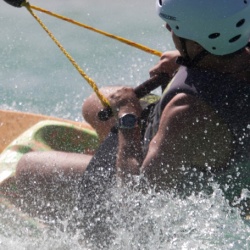 Kneeboarding
Strap in and hold on as you skate on top of the smooth water on your knees! This activity is great for all ages and skill levels, especially for beginners new to water sports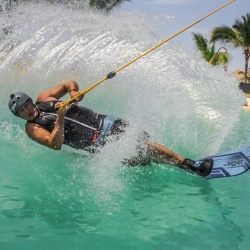 Slalom skiing
Slalom Skiing Test your balance and reflexes as you're pulled through the water on a single ski! Zig-zag in and out of the wake, skimming the top of the water slalom skiing! Rules Includes WaterPark Punta Cana is the winner of the certificate of excellence 2018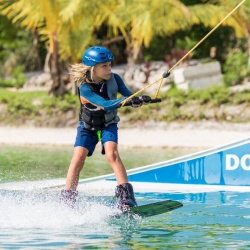 Wakeboarding
Wakeboarding Glide on top of the water over jumps and ramps with this action activity! Exhilarating for all ages and skill levels, experience the rush that comes from wakeboarding at AquaPark!
~ Sand & Fun Activities ~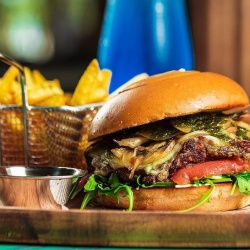 Restaurant
In AquaPark you can have an incredible time in "Chozza" one of the restaurants with the best gastronomy and service of Punta Cana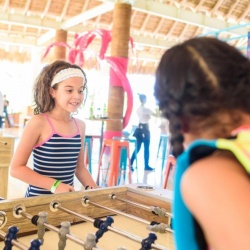 Table Games
At Land and Fun you'll find everything from classic and fun board games; pool table, football table, and Ping-Pong table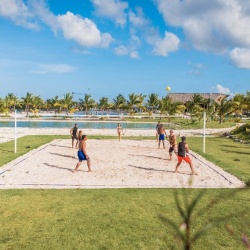 Beach Games
Enjoy our activities on land next to our restaurant. Volleyball, soccer tennis next to our pools for all those who want to relax
~ Lake 2.0 Activities ~
Wakeboarding classes
Wakeboarding classes are available at AquaPark Punta Cana, the best and most trained coaches that will teach you how to slide over the water on jumps and ramps. The cost of these classes is not included in the price
There are no reviews yet. Be the first!
Add Review