Excursion to Surfing School in Punta Cana – «Chill Out in Paradise»
Chat with our Consultants!
Welcome to Macao Beach – one of the most beautiful and amazing places in Dominican Republic and probably in the whole world! This is exactly the place where we established our really cool chillout zone with direct ocean view, sun lounges, fast WiFi, umbrellas, unforgettable pina colada in whole pineapple and of course Atlantic Ocean in front of you!
Join our special offer for just 45 usd/per person which includes:
Round trip transportation: Bavaro – Macao – Bavaro
Unlimited access to our chill out zone: 9am-1pm
Shower, bathroom, dressing room and high speed wi-fi
Unlimited sparkling water
And of course one BIG and FRESH pina colada in the whole pineapple!
Pick-up and drop-off is included in the price for most hotels and residences in Bavaro-Punta Cana area. Additional charge may be applied for pick-ups from Uvero Alto, Cap Cana, Miches, Veron, Bayahibe and La Romana.
No seaweeds, no crowd, no problem !!! Join us!
«Chill Out in Paradise» Program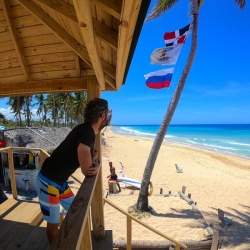 Departure
Departure from hotel is at 8-8:30 a.m. depending on your hotel location. Transportation is provided by an official transport company, on a comfortable air-conditioned minivan.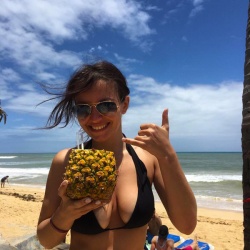 Relaxing
9am-1pm - Relaxing in our own surf chill-out area with high-speed wifi, beach chairs, parasols, pleasant music and tropical bar. You can treat yourself to original piña colada in a pineapple (with/without alcohol), swim, bask in the sun, and take surfboards for your own photo shoots on the beach.
There are no reviews yet. Be the first!
Add Review