Redonda Mountain Private 4-Hour Tour –
From Punta Cana, DR
Chat with our Consultants!
Visit one of the most beautiful places in the Dominican Republic during our individual tour to Redonda Mountain and marvel at the breathtaking views of the Punta Cana coastline!
Immerse yourself in the heart of nature, far from the noise and hustle, where you'll be greeted by panoramic views of the Caribbean Sea coastline, the beauty of the Dominican Republic's tropics, and its rich flora and fauna.
It's a paradise for lovers of the most beautiful and exclusive photographs. This is an ideal photoshoot spot. Take the most popular photo on the swings of Redonda, capturing the brightest moments of life and your thrilling emotions.
Just relax and unwind. Sway in a hammock to the sounds of nature while enjoying the views. For your maximum comfort and relaxation, complimentary drinks such as water, cola, sprite, and rum will be at your disposal.
In a small group consisting solely of your family and loved ones, with comfortable private transportation, this will be an exclusive and exhilarating journey just for you!
Upon your request, we can add lunch for an additional fee of $15 per person.
Private Montaña Redonda Tour Program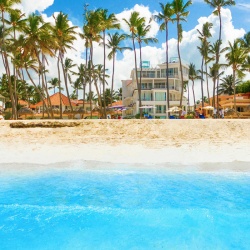 Comfortable Transportation
Comfortable transportation with an experienced driver will pick you up from any hotel in the Punta Cana, Cabesa, and Uvero Alto regions. The tour is accompanied by a professional guide who will make your trip even more interesting, memorable, and comfortable.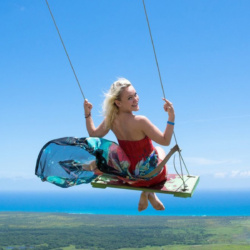 Redonda Montana
Experience stunning views of the Caribbean Sea and the picturesque Punta Cana coastline from the summit of the famous Redonda Mountain viewpoint. Enjoy the swings, relax in a hammock, savor the tranquility and serenity. Plus, indulge in complimentary beverages that will make your mountain getaway even more delightful.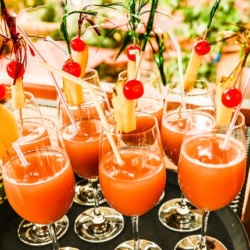 Refreshments and Lunch Option
To make your trip more enjoyable, during this private tour, we provide complimentary water, cola, sprite, and rum. If you'd like, you can also request to add a lunch on the mountain for an extra charge. Simply get in touch with us, and we'll arrange it for you.
Montana Redonda VIP Excursion Details
Approximate pick-up time: 8:00 AM (subject to change upon request)
Duration: ~ 4 hours
What to bring: sunscreen, comfortable clothes and shoes, hat, camera or phone, and money for personal expenses.
An option to include lunch in the tour is available for $15 per person.
Tour Prices:
1-person group:

$300

2-person group:

$310

3-person group:

$320

4-person group:

$330

5-person group:

$340

6-person group:

$350

7-person group:

$360

8-person group:

$370

9-person group:

$380

10-person group:

$390
An additional charge will be applied for pick-ups from the Bayahibe and La Romana areas.
What's Included in the Private Redonda Tour
Comfortable air-conditioned transfer
Professional multilingual guide
Montaña Redonda
Water, cola, sprite, and rum included during the tour
Treat yourself to a day of thrilling experiences and extraordinary views! Book this unique private tour for your unforgettable Dominican Republic vacation!
There are no reviews yet. Be the first!
Add Review