Imagine Night Club in Punta Cana: Party at the Cave
Chat with our Consultants!
What for do you like Punta Cana? For beaches, atmosphere of happiness, sea? Indeed! But you can also like it for the amazing night life! If you have not explored it yet, welcome to Imagine Night Club with one of the best discos in Punta Cana! The night club that invites you to party at the cave and enjoy its high-quality alcoholic drinks. The best quality for the best price and so much fun!
Imagine is one of the most famous night attractions of Punta Cana because of its amazing location – right in the cave that creates the unique acoustics. Besides, it boasts thematic parties and great events – stay tuned!
Thursday:

Premier Party. Great music for everyone!

Friday:

Latin – Reggaeton, salsa, bachata, merengue, latin rhythms… The hottest latin hits!

Saturday:

Open format – Latin, top 40, classics… Enjoy the weekend!

Sunday:

 Hip-Hop – The funkies beats and breaks… Show off!
Imagine Night Club Program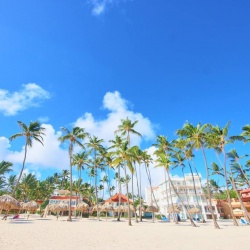 Transportation
We provide transportation from any hotel of Bavaro/Punta Cana in modern buses with expert drivers. You will be transfered to the disco with other party lovers and will be returned to the same point at 3.00 a.m.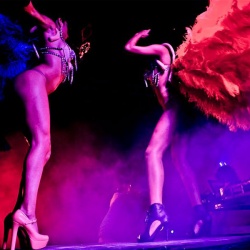 Access to the Cave
Imagine Night Club features the best world-famous music and sound. You will have access to the real cave where the disco is going on to listen to the best music and dance to your favorite hits!
Imagine Night Club Details
Approximate pick-up time from your hotel or pick-up point: 10 p.m.
Duration: 11 p.m.-3.00 a.m.
What to bring:  There is no dress-code required, but comfortable shoes are recommended; cash for tips & good mood.
 Children under 18 are not allowed to enter. (Only as an exception for groups of students accompanied by their tutors)
Specify your pick up time with us and be punctual, remember not to make other club lovers wait.
The return buses will be ready at 3:00 am at the Imagine gate and will take you back to the pick-up point.
If for any circumstance you want to get back to the pick-up point before 3 a.m., there are safe taxis at the main door.
There is no strict dress code but we recommend you wear comfortable shoes.
For the safety of our customers, we use paper and plastic cups.
You can enter and leave the club as many times as you like without having to pay a re-entry.
Smoking is allowed in all areas.
The cave has capacity for 1800 people, but the areas are opened according to the number of people, to provide comfort to all the clients
PROS:
Feel the atmosphere of one of the best Caribbean night clubs
Dance to the best world-famous music
Enjoy TWO high quality soft/alcoholic drinks from the regular bar menu
Free Wi-Fi
CONS:
No food or drinks can be brought to the club
Only two drinks are included (you can buy open bar entrance option for more drinks)
Book your unique Party at the Cave now!
There are no reviews yet. Be the first!
Add Review