Countryside Horseback Riding
Chat with our Consultants!
Do you want to relax and spend an unforgettable time with your family or friends? Do you want to feel real nature and explore the beauty of a sunny horseback riding? Do you want to communicate with some of the most intelligent animals in the world? Welcome to Countryside Horseback Riding!
Horses are one of the most beautiful animals which are able to bring you a lot of positive emotions. At the ranch you will learn many interesting things about the history and characteristics of this species.
Then you will have a relaxing stroll along the beautiful trails, while learning about the local flora and fauna. Due to the diversity of landscapes and activities on this tour, it is one of the most relaxing and educational excursions in the Bavaro/Punta Cana – a great choice for a family break.
This fascinating journey will not leave anyone indifferent. Don't miss the opportunity to spend the best time in Punta Cana!
Excursion Program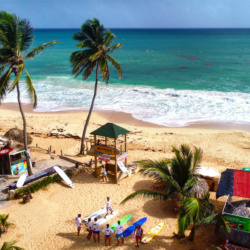 Departure from the pickup point
Our tour includes pick-up/drop-off from any hotel or pick-up point of Bavaro/Punta Cana and transportation in modern buses with expert drivers.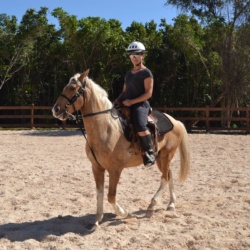 Horseback riding
Have a relaxing stroll, learn about local flora and fauna, observe impressive landscapes, and take wonderful pictures!
Schedule
Sunday, Monday, Tuesday, Wednesday, Thursday, Friday, Saturday
Approximate pick-up time from your hotel or pick-up point: 8 a.m./2 p.m.
Duration: 2 hours (+ about 30 minutes for transportation)
What to bring:  Comfortable clothing, closed shoes, long hair tied up, good mood.
What's included in the Countryside Horseback Riding tour? 
+ Comfortable Transportation, modern shuttles with AC – two way.
+ Unique local and eco experience
Special Rules:
·   The participants should be minimum 10 years old.
·   Pregnant women are not allowed to participate.
·   People who have ingested alcohol, strong medications or controlled substances are not allowed to participate.
·   People who suffer from heart conditions, blood pressure, respiratory  problems, vertigo, asthma, epilepsy, Parkinson´s or any mental disability are not allowed to participate.
·   The maximum weight of the participant is 240 lbs.
PROS:
Enjoy relaxing countryside horseback riding
Learn about the local flora and fauna and the horses
CONS:
Any person whose age, physical or mental condition presents a safety risk will not be allowed to participate
No food or drinks included
Book your unique Countryside Horseback Riding tour now!
Reviews: 4
Exceptional! 5/5
Add Review