Altos de Chavon VIP Tour. The Dominican Republic
Chat with our Consultants!
During this excursion, you will explore the remarkable Altos de Chavon village in the Dominican Republic. You will walk through its historical streets, feeling the atmosphere of a 16th-century Mediterranean village perched above the Chavon River and frequently used as a film set. This tour is created for the lovers of history, beauty and authentic local experiences!
Round-trip transportation from Punta Cana hotels or meeting points is included. Don't miss this opportunity! Go Altos de Chavon VIP Tour and spend an unforgettable day in the Dominican Republic! Make sure to inform us of your language – we will provide you with a guide speaking your language! The VIP excursion is for up to 6 people.
Altos de Chavon VIP Tour Program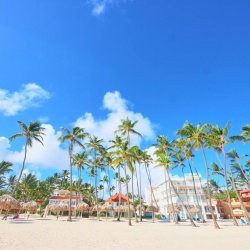 Departure from the pickup point
We provide pick-up/drop-off from any hotel of Bavaro/Punta Cana touristic zone.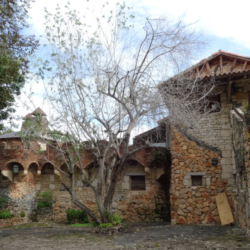 Altos de Chavon Village
You will visit the famous Altos de Chavon village - a captivating, man-made architectural wonder. The town is a 16th century replica of a Mediterranean village perched high above the Chavon River. The village was designed by Dominican architect Jose Antonio Caro and created by Italian master designer and cinematographer Roberto Coppa. Dominican artisans handcrafted the stone pathways, decorative ironwork, furniture and enchanting buildings, reviving almost forgotten crafts of metal work and stone carving. Under Coppa's direction, each stone was hand cut, each wooden door frame was handcrafted and each wrought-iron detail was hand-forged. Construction of the village began in 1976 and the inauguration celebrated in 1982 with the concert of Frank Sinatra at the amphitheater. Please, let us know in advance what language you speak for us to assign you a guide speaking your language!
Altos de Chavon VIP Tour Details
Sunday, Monday, Tuesday, Wednesday, Thursday, Friday, Saturday
Approximate pickup time from your hotel or pic-up point: 7.00 AM (depends on your location)
Duration: 4-5 hours
Maximum number of participants: 6
What to bring: sun protection cream, sunglasses, photo camera, hat, cash for souvenirs and tips
Comfortable VIP transportation
Unique sightseeing experience.
PROS:
Unique local sightseeing experience
Opportunity to explore the recreated 16th-century Mediterranean village, Altos de Chavon
Shot and impressive historical excursion
Book your excursion to Altos de Chavon now!
There are no reviews yet. Be the first!
Add Review