Facts About Dominican Republic: What You Need to Know Before Going on Vacation to the DR
Dominican Food & Nutrition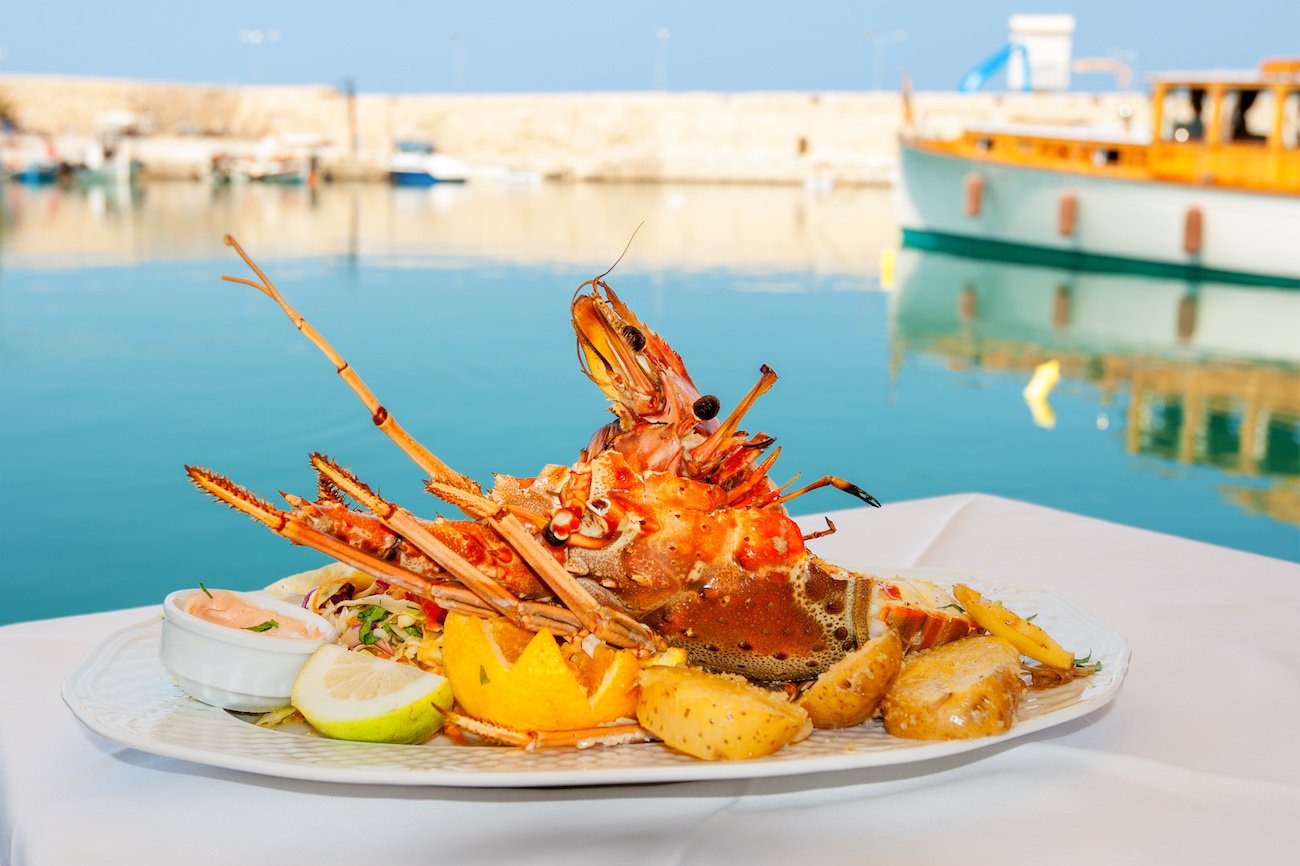 Restaurants. A lot (and I mean a lot) of great international restaurants are everywhere starting from Cap Cana, Punta Cana, Bavaro. From some simple things like pizza to very sophisticated cuisine made by sophisticated chefs, all depends on your pocket. You can easily find restaurants in the area. Just open google maps or use services like airbnb.
Local cuisine. Typical local food – rice and beans, rice with chicken. What's unique – it is local "Sancocho". This is a soup that has seven types of meat. Local people usually cook Sancocho for some specific events. I would recommend you to find coconuts and coconut water. You can negotiate a bit and have a great price for it. The best thing about it – it's fresh and great for your health. Take it slowly, sip by sip.
Seafood. Make sure that you are eating your seafood in a good, high-quality restaurant or the place with a well-known chef. Of course, if you speak Spanish you can negotiate with some fisherman. If you are buying seafood from a supermarket – make sure it's fresh.
Local drinks. The Dominican Republic boasts some of the best sorts of rum in the world. Please, consume it very carefully – it is a strong beverage. Locals also like cold beer. The Dominican Republic offers you a great assortment of international and local drinks. Anyway, I would definitely pay attention to the local rum. No matter if you like it pure or mixed in cocktails, Punta Cana offers you the best rum just for your taste.
Drinking water. Avoid drinking tap water. It's good to brush your teeth or take a shower, but use bottled water to drink. Make sure that you are maintaining your body hydrated. In tropical climate, it is very important to stay hydrated. Make sure the first thing you do after you wake up and brush your teeth – a big glass of water. Take your water bottle with you everywhere.
The Language in the DR
The main language in the Dominican Republic is Spanish. But some people also speak English. You can count on restaurants and local shops – most of the personnel will do their best to communicate with you. Though it will not be superfluous to learn a couple of useful phrases:
"Mańana"

– tomorrow. Since tomorrow never happens here you can use this to politely say no to local hustlers.

"Mi Amor"

– My love. Local people use this to talk with ladies. That's just normal here.

"Cuanto Cuesta"

– How much. A very useful thing to ask. Ask everything before you take any service.

"Donde Esta?"

– Where is "Donde Esta el baño" where is the bathroom. Very useful phrase.
Mother tongue of the Dominican population
| Language | Total % | Urban % | Rural % |
| --- | --- | --- | --- |
| Spanish | 98.00 | 97.82 | 98.06 |
| French | 1.19 | 0.39 | 1.44 |
| English | 0.57 | 0.96 | 0.45 |
| Arabic | 0.09 | 0.35 | 0.01 |
| Italian | 0.03 | 0.10 | 0.006 |
| Other language | 0.12 | 0.35 | 0.04 |
Source: wikipedia.org – languages in the Dominican Republic
The Climate
in the DR
The climate is very warm and a bit humid. You can get used to it in three days. It's warm and I mean really warm. From October till May it's a complete paradise. June-September is hotter. Though if you are on vacation, just relax and enjoy the ocean. I can almost guarantee you are going to be sweating like a pig. How to avoid this? Spend as much time as you can in the ocean or pool, especially for the first two days.
The sun. The sun is especially sunny ))) in the Dominican Republic. You need to be very careful to avoid sunburn. I go to the beach from 8 am till 10 am, maximum till 11 am. Then starting from 4 or 5 pm. If you are going to an excursion, make sure that you have pants, long sleeve shirt and sunscreen. Take it very seriously.
Rainy season. Turn off the news. You cannot predict here any rainy season. Even though it can be rainy. It's still super warm. You can enjoy the ocean and all activities, such as excursions, trips, shopping. Here you can read much more about the weather in Punta Cana as the most interesting part of the Dominican Republic.
| Month | Jan | Feb | Mar | Apr | May | Jun | Jul | Aug | Sep | Oct | Nov | Dec |
| --- | --- | --- | --- | --- | --- | --- | --- | --- | --- | --- | --- | --- |
| Average high °C | 27.7 | 27.6 | 28.1 | 28.7 | 29.6 | 30.3 | 30.5 | 30.7 | 30.9 | 30.5 | 29.4 | 28.1 |
| Daily mean °C | 24.8 | 24.7 | 25.0 | 25.5 | 26.4 | 27.2 | 27.5 | 27.7 | 27.6 | 27.0 | 26.3 | 25.2 |
| Average low °C | 21.9 | 21.8 | 22.0 | 22.5 | 23.2 | 24.1 | 24.6 | 24.8 | 24.4 | 23.6 | 23.2 | 22.3 |
Source: wikipedia.org – Punta Cana climate
Accommodations
You can easily find accommodation in one of the hotels or find a great apartment nearby to the beach, golf area apartment, or luxury ocean view apartment. But the choice between the hotel and apartment is obvious. If you want to have all-inclusive – go to the hotel. But if you really want to have local experience – find one of the best apartments with a lovely ocean view.
Just imagine – you are waking up, making your coffee and go to your private balcony or even deck. Turquoise endless ocean, bright green palms, and lovely breeze. Imagine yourself sipping your coffee and observing all this beauty. There are some small sailing boats far away.
You are thinking that it could be a great thing to take a private yacht with your family and friends. Get the best emotions and return home fresh and satisfied. Maybe you'll prefer more active rest with parasailing, zip line, scuba diving, snorkeling or even some crazy water activities. Also there are great activities for those who love eco-tours.
How to find the best option for accommodations? First of all, you need to decide – are you going with the group or by yourself. With a group of 6-8 people, you have a chance to rent something really nice. This way you can pay a good close to the economy price and still enjoy the upper-end class of your accommodation. One of the most improtant advantages of travelling in a big group is that you can share expenses and rent a spacious lodging and a private yacht for your group, but pay as if it were a modest excurison, since you will share all the expenses.
Where to Party
in the DR

?

I would definitely recommend you go to big public clubs such as Imagine, Coco Bongo, Oro, Avalon. They have a very good set of drinks. Those clubs are secure. Sometimes they have amazing events and great shows. If you want to meet a local guy or girl use facebook, tinder and all apps of that type. In every disco club you can find what you are looking for. Be aware – most likely you'll meet "professionals" ;).

The music can be local like bachata, merengue, salsa or reggaeton (local Dembou) or some international music. The Dominican Republic is a very good place to learn how to dance salsa, bachata or merengue. I would definitely recommend you to focus on good things. You can also learn Spanish. This is a very good place for learning how to dance or learn Espanol.

In small local clubs some people can offer you drugs. Play smart and stay away from drugs. The Dominican Republic has the full range of all alcoholic beverages. Local rum is a very good thing. Be smart to stay away from problems.
The Most Popular Dominican Excursions
It all depends on what you really want. You can go with active and adventure trips. You can go on eco-tours. You can even take some amazing combos.
Excursion number one in the Dominican Republic is of course Saona Island trip. You can go with a group, private, VIP, with Altos de Chavon. I would definitely recommend visiting Scape Park activities to those who want to mix action with the eco-tour. Take X, Y or Z package and you will be really satisfied.
Love parasailing? Great – book it! You can take it with the party boat and hookah diving altogether. You can take some crazy ATV or Buggy tour if you are looking for some crazy dust and driving activity. Big fun of horseback riding? – Here you go! This is one of the best places to do it.
Action, action, action. I am a really big fan of water activities. If you are looking for something really adventurous, Punta Cana Aquapark is for you. Water zip lines, splash, wakeboard, and great emotions. The Dominican food will add up to your experience.
If you have a group of at least 6 people, I would definitely recommend you to take a private yacht trip to Catalina Island. This way you can really enjoy a unique private trip. That's the thing you are going to remember. Lifetime experience.
My Own Excursion Experience
I remember when we were celebrating my brother's 40x anniversary – it was insanely great. We took transportation early in the morning for a ride that would last for an hour or so. We were excited to start our journey, but the weather was gloomy. We already thought it was the end of our long-awaited experience. However, by the end of our ride, the sun showed up. We were so happy about that.
We went on board a lovely yacht. The captain loaded it with everything necessary starting with water, some alcoholic drinks. Great set of beers that were located in the box with ice. It was lovely. Amazing views from the yacht, endless ocean, different types of palm trees were around. There were some flowers, birds that I had never seen before.
We went out of the bay and it started to rain again. The rain was warm and pleasant as we were heading to Catalina. Suddenly, the rain stopped like magic. It often happens like that here in the Dominican Republic. One hour of rain, then it's sunny again. We were sitting on top of the deck enjoying every single moment with each other. It was romantic. Endless turquoise ocean, amazing views. We had an amazing feeling that we are on our own. We had an amazing time just sitting on the deck, silently sipping cold rum with cola.
We saw the island, huge palms, white sands. We took the boat and headed to the virgin beach. Again – endless blue ocean. This time we decide that we want to have a snorkeling experience. The boat brought us to the beach. We were swimming and laughing. My son found some black and white corals right at the beach. We had our small fridge with beer and soft drinks provided by our captain. This time we had a beer and some snacks. It was a time to go back on the boat.
We decided to swim a bit while we were waiting for lunch. We were swimming around the Yacht. We saw a lot of fish and some amazing stones that looked like a brain. The water was like in movies, crystal blue and transparent. While we were at the beach the captain already contracted fisherman and we had fresh seafood. Seafood, salad, some fried fish.
I felt like seeing as much of Catalina as I can. We asked a captain to go around the island. The same time our fishing experience started. The captain somehow had everything ready. The trip around the island was very lovely, we catch a huge dorado fish.
We asked the captain to turn on the music. He turned some lovely beats. We were sitting on the deck enjoying ourselves, drinks, beautiful Catalina island, and endless ocean. We all still remember this unique experience. Probably once in our lives we were so united.
I had the best conversation with my brother. We talked about everything we haven't talked till this moment. I had the best moments with my girlfriend on the deck. We were silently sitting together observing the lush and paradise.
Driving in the Dominican Republic
Is it safe to drive in the Dominican Republic? You need to be really careful driving in the DR, particularly outside of the touristic areas. Local people sometimes drive like crazy, especially motorcycles. Be very very careful driving at night. Sometimes local people drive without lights and it makes very dangerous any driving experience at night. Please stop only in public places like gas stations cafeterias. If you don't have driving experience in the Dominican Republic, be very careful.
The Best Places to Visit in the DR
What're the best places to visit in the Dominican Republic? I would start with Cap Cana, Punta Cana, visit all the local beaches. Macao beach is a great point to start your driving experience. Uvero Alto, El Limon beach, Esmeralda beach. You can drive to the west, north, and south. The Dominican Republic is a beautiful place. I would definitely go to La Romana, Casa de Campo, Altos the Chavon. Santo Domingo is worth visiting, especially if you like the colonial style, architecture and history. Visit zona colonial.
Montana Redonda. If you want to have some amazing photos that's the place you should visit. Amazing views, the ocean, lovely nature and a lot of green trees. I would definitely recommend you to stop your car downstairs and use local pick up drivers to go on top of the mountain.
Santiago. Is an amazing place to go, local culture is really different.
Puerto Plata – you must see it. Go on top of the mountain and have an insanely great panoramic view. Flowers, trees are everywhere. The view is really breathtaking. Sosua – one more lovely area. I like the beach over there. Cabarete is a paradise for active water sports, surfing, kite surfing. Small, cozy restaurants.
On the way to those areas, I would definitely recommend visiting Playa Grande – one of the biggest beaches in the Dominican Republic. It has yellow sand and crystal clear water. Another place is laguna Dudu. Huge sweet water laguna. It's a great swimming experience. Las Terrenas is a great place with endless beach, a set of nice restaurants.
Samana has a huge variety of everything starting from great hotels and virgin beaches. Unique views. If you are in Samana I would visit Bacardi island. Even though you can travel there on your own, I would recommend you to go with a guide and organized excursion. This way you can see the best things in the area. In February and March Samana is a great place to watch whales. Again you'd better go with an organized excursion.
What's the average price to rent a car? – I guess it starts from $40-50 USD for the economy car. How I would recommend traveling? I would definitely recommend taking an excursion. The reader might think. "Of course you are selling excursions". The thing is you are not going to save money if you are going to drive by yourself. In addition to everything, the excursion is a guarantee that you are going to have the best out of everything and to see the best attractions.
I love the whole Dominican Republic. Still, I prefer to live in Punta Cana area with the best infrastructure and organization on the island. From Punta Cana, you can organize all the trips and do it the best way.
Updated on: . Author: Mark Vasiliy Smetanin