Higüey Safari Tour. The Dominican Republic
Chat with our Consultants!
This new excursion presents a unique combination of local, historical, and eco experiences! The half-a-day trip to the capital of La Altagracia Province – Higüey – with visits to the famous Basilica, sugar cane plantaition, tropical fruit and vegetable ranch, and local cafe will fulfil your heart of the most wonderful emotions!
Discover a typical Dominican city full of motorists and other local things, and enjoy an amazing and lovely encounter with mother nature at tropical plantations and the ranch. This group excursion is an ideal getaway from the beach routine. It is the best ranch experience ever!
Higüey Safari Tour Program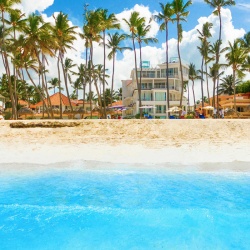 Departure from Pick-Up Point
We will take you on this excursion from the pick-up point named by you and will take you to Higuey on a comfortable safari-style truck.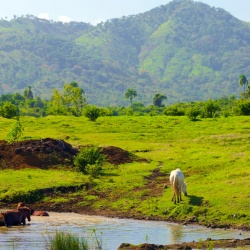 Ranch
Looking for nature? Visit the ranch with plantain and other local fruit and vegetable plantations. Try and buy some of the organic products. Enjoy the idyllic encounter with mother nature.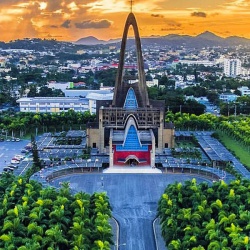 Basilica of La Altagracia
Visit the famous Basilica of La Altagracia, the centric attraction and the remarkable touristic point of this extremely authentic city. Don't forget the headwear (for women) and some clothes covering your shoulders (for both men and women).
Higüey Safari Tour Details
Approximate pick-up time: 8.00 a.m. Duration: 8 hours
What to bring: photocamera, cash, headwear for women, clothes covering shoulders for men and women, sunglasses, sunscreen, good mood, water
Comfortable Private Transportation only for your group
Visit to Basilica of La Altagracia of Higuey
Visit to the Plantation
Visit to the Ranch
Lunch
There are no reviews yet. Be the first!
Add Review