Los Haitises National Park
Chat with our Consultants!
The Dominican Republic is famous not only for its idyllic beaches but also for its tropical natural wonders that can be explored during the 7-hour tour to Los Haitises National Park. Our professional guide will show you the place where indigenous people once lived, let you observe unforgettable landscapes, encounter locals and learn about the lives of those who once resided in this stunning region. The tour available for a minimum of 4 people includes an exquisite Dominican buffet lunch.
Los Haitises National Park Tour Program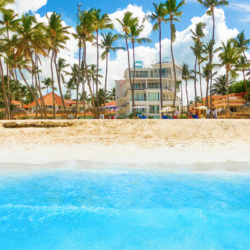 Departure from the pickup point
We provide pick-up/drop-off from any hotel of Bavaro/Punta Cana touristic zone.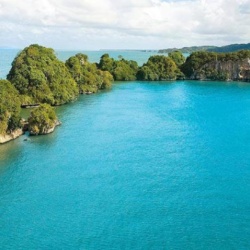 Los Haitises Ecological Reserve
Once in the park, your journey will begin at the Muelle Caño Hondo dock. There, a speedboat will take you across the majestic forest of mangrove swamps. Make the most of this adventurous eco-trip and take pictures of the park's caves, keys, mogotes, sanctuary of endemic birds, its three ecosystems, and marshe - an authentic ecological paradise!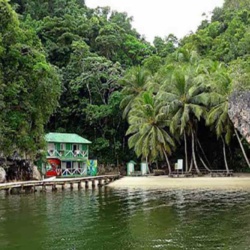 Rivers and Caves
The park contains a large amount of underground water corps – 100 to 150 rivers that cross each other forming a mixture of fresh and salty water where crabs, oysters, crabs, river shrimp, and even the manatee call home. Discover abundant vegetation of the park and visit different caves where the Pirates of the Caribbean used to hide their treasures.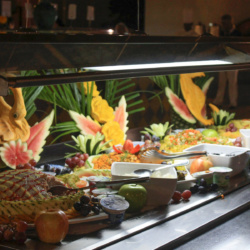 Dominican Lunch
After this unforgettable journey, you will be accompanied to the Yanigua community - another part of Los Haitises Ecological Reserve. There, you will enjoy an exquisite Dominican buffet lunch. Afterwards, you will head plenty of time to observe and take pictures near the Yanigua Waterfall.
Los Haitises National Park Tour Details
Sunday,  Monday, Tuesday, Wednesday, Thursday, Friday, Saturday 

Approximate pickup time from your hotel or pic-up point: 7.00 AM (depends on your location)
Duration: 10-12 hours
What to bring: sunglasses, swimsuit, photo camera, hat, good mood.
Comfortable transportation is included
Entrance to Los Haitises Natural Park and eco-tour
Dominican buffet lunch is included
PROS:
Amazing eco-tour in the most famous Ecological Park of the country
Superb waterfall
Traditional Dominican Lunch is included
Reviews: 2
Exceptional! 5/5
Add Review