Amazing VIP Excursion in Punta Cana. Outback Explorer
Chat with our Consultants!
Treat yourself to a once in a lifetime experience! Buckle up in an air-conditioned SUV and enjoy personalized VIP treatment during Outback explorer Adventure Excursion. The guides will show you the hidden secrets of the island. An amazing countryside experience with free and alcoholic beverages included. Visit a Caribbean beach, a local school, a country house with plantations, an Iguana Ranch and the Anamuya River.
Outback Excursion Program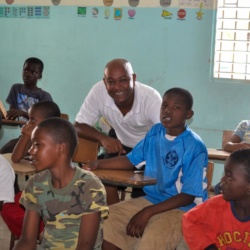 Local School
Our first stop will be at a local school where you will learn about the Dominican educational system and will see the result of donations made thanks to your participation in the excursion.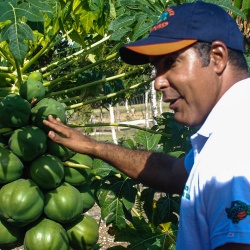 Coconut Stop
Visit a typical country house where you will have a chance to learn about the coconut and its benefits, as well as enjoy a delicious Coco-Loco cocktail!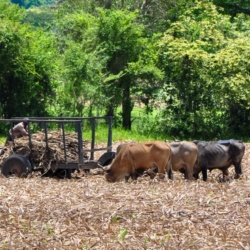 Country House and Plantations
Then, you will have a chance to explore local coffee and cocoa plantations and learn everything about how organic chocolate and coffee are grown and processed. Moreover, there you can buy organic goods produced at the local farm.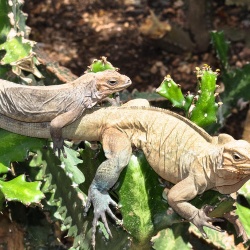 Iguana Ranch
Arrival to the Ranch where you will see exotic animals, such as crocodiles, rhinoceros iguanas, alligators, flamingos and more, and gardens with medicinal plants, local fruit trees, and plants. Also, you will observe and learn about local art and crafts directly from the locals!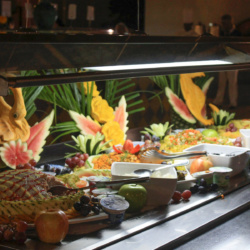 Traditional Dominican Lunch and Free Drinks
Enjoy delicious á la carte Dominican food and free drinks throughout the journey.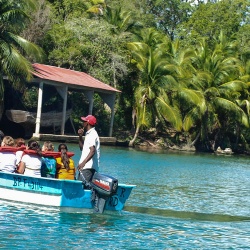 River Experience
To give an adventurous touch to your Outback Explorer adventure, we will take you to the river bank where you can relax, swim, cool off or float on the tubes with a cocktail.
Outback Excursion Details
Monday, Tuesday, Wednesday, Thursday, Friday, Saturday
Approximate pick-up time from your hotel or pick-up point: 8:30 a.m.
Duration: about 8-8,5 hours
What to bring: comfortable footwear (flip-flops are ideal), sun protection cream, insect repellent, camera, some money for shopping, bathing suit, towel, sun glasses, good mood.
What's Included: Unique local experience + A la carte lunch + Free alcoholic and soft drinks + Guided tour
Special Rules:
Pregnant ladies are not permitted to take this tour.
Any person with back complications should seek professional advice before taking this tour.
PROS:
Enjoy the unique local experience, combining country, beach, and boogie adventure!
Visit a local school and a country house with plantations, where you can buy fresh produce right from the backyard
Swim or relax on the beach
Professionally trained multilingual guides speaking English, Spanish, German, and French
Learn a lot about local flora an fauna, and see amazing species!
CONS:
Any person whose age, physical or mental condition presents a safety risk will not be allowed to participate
Reviews: 1
Exceptional! 5/5
Add Review