Outback Experience. Amazing Local Tour in Punta Cana
Chat with our Consultants!
Explore the natural beauty of the Dominican Republic during this safari ride through the countryside – enjoy Outback Experience in Punta Cana!
The guided journey takes place in a breathtaking tropical countryside, where you will learn a lot of new things about history, culture, plants, animals and local daily living. This journey is full of fun and educational experience both for kids and adults – an ideal family excursion!
Visit a local school, a country house where a Dominican family will treat you to local produce, and Iguana Ranch to eat a tasty lunch. Finally, you will swim in refrshing waters of the Anamuya River or float on the tubes with cocktail in your hand. By the end of the day, enjoy a Coconut stop and learn why this nut is considered a superproduct!
Outback Experience Tour Program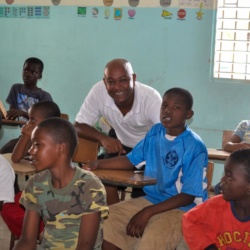 Local School
Our first stop will be at a local school where you will learn about the Dominican educational system.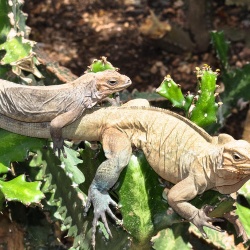 Iguana Ranch
Visit the Iguana Ranch where you will see exotic animals, such as crocodiles, iguanas, alligators, flamingos and more, and gardens with medicinal plants, local fruit trees and plants. Besides, you will see hand-rolled cigars, local craft, as well as learn about sugar cane history and products.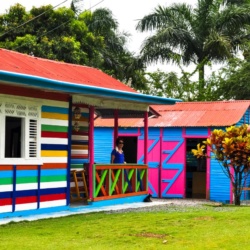 Country House
Visit a typical country house where you will have a chance to learn about the daily life of local people. Walk through coffee and cocoa plantations learning about organic chocolate and coffee.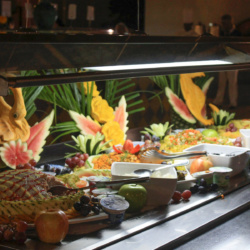 Traditional Dominican Lunch and Free Drinks
Enjoy the typical Dominican lunch at a family style buffet at Iguana Ranch. By the way, free drinks are served throughout the journey.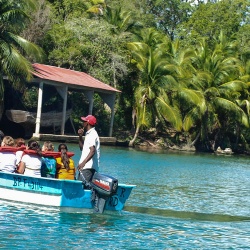 River Experience
To give an adventurous touch to your Safari experience, we will take you to a picturesque river where you can sway in a hammock with a cocktail or take a dip in its refreshing waters.
Outback Experience Tour Details
Organized from Monday through Saturday.
Wednesday and Friday: in German
Monday-Saturday: in English and Spanish
Tuesday, Thursday, Saturday: French
Approximate pick-up time from your hotel or pick-up point: 8:30 a.m.
Duration: about 8 hours
What to bring: comfortable footwear (no flip-flops) such as sandals or old tennis shoes (they may get wet), sun protection cream, insect repellent, camera, bathing suit, towel, sun glasses, extra money for shopping, good mood.
What's Included:
Unique local Safari experience
Family buffet lunch
Free alcoholic and soft drinks (Coke, Diet Coke, Sprite, Water, Beer, Rum)
Guided tours with professional guides
Special Rules:
Pregnant ladies are not permitted to take this tour.
Any person with back complications should seek professional advice before taking this tour.
Not suitable for people with mobility issues.
PROS:
Enjoy the unique local experience, combining country, beach, and river adventure!
Visit a local school and a country house with plantations
Get to know exotic species at the Iguana Ranch
Learn a lot about the coconut
Swim or relax by the river
Professionally trained multilingual guides speaking English, Spanish, German and French (on certain days)
CONS:
Any person whose age, physical or mental condition presents a safety risk will not be allowed to participate
There may be a lot of people participating in this excursion
Reviews: 1
Exceptional! 5/5
Add Review