Can-Am Maverick Ride in Punta Cana
Designed to thrill over any terrain, 4X4 Can-Am Maverick side-by-side off-road vehicle is the best choice for extreme adventure lovers and people interested in seeing the surroundings of the tropical touristic zone of Punta Cana. Departing from the iconic guitar of Hard Rock Hotel&Casino, you will boost adrenaline levels to the maximum during the ride across off roads towards the beautiful Macao beach. Our modern Can-Am Maverick vehicles will guarantee your safety and pleasure throughout the adventure!
On Macao beach, you will relax and enjoy impressive picturesque views to continue your ride further to a typical Dominican country house. Is not it interesting to learn about the local lifestyle and organic produce? Besides, you will be amazed by the hospitality of the Dominicans! After that, you will have a chance to enjoy the drive and speed of the Maverick crossing curves and off roads of the authentic tropical area. Two hours of the extreme speedy adventure and local experience will make your day!
Excursion Program
Departure from the pick-up point
Our tour includes pick-up/drop-off from any hotel or pick-up point of Bavaro/Punta Cana and transportation in modern buses with expert drivers.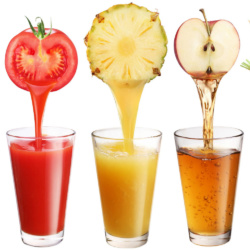 Safety Briefing
Once our expert drivers have delivered you to Hard Rock Hotel & Casino, you will listen to safety instructions and Can-Am Maverick vehicle orientation.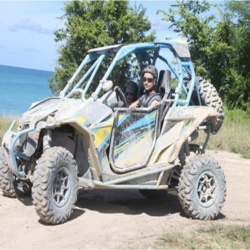 Macao beach
From the hotel you will drive to famous Macao beach which will impress you by a picturesque landscape.
Country House
Take an opportunity to familiarize yourself with local daily living and see how Dominican people live in the country. Learn about local produce and farming.
Speedy Ride
On your way back to the hotel, enjoy picturesque tropical scenery of the Caribbean paradise, let the breeze take your breath away, and cross off roads on our 4X4 Maverick vehicles!
Schedule
Sunday, Monday, Tuesday, Wednesday, Thursday, Friday, Saturday
Approximate pick-up time from your hotel or pick-up point: 8 a.m./ 10 a.m./ 12 p.m. / 2 p.m./ 4 p.m.
Duration: 2 hours
What to bring: Comfortable clothing and foowear, sunscreen, some money or credit card to buy photos, videos, souvenir hats and small gifts, sun glasses, good mood. Avoid taking with you photo cameras and other devices to prevent damage or loss.
What's included in the Can-Am Maverick Ride? 
+ Comfortable Transportation, modern shuttles with AC – two way.
+ Unique off-road and local experience
+ Water
+ Guided tour
Attention: Photos, videos, souvenirs are not included in the price and should be paid separately.
Special Rules:
All drivers should be above 16 years of age. Co-pilots should be at least 5 years old.
The organizer reserves the right to refuse the service or to cancel the excursion at any time if:
The participant is under the influence of alcohol or any other illegal substance.
The participant does not follow the safety rules or puts the excursion at risk.
The participant does not respect the Dominican Republic traffic law.
3. Unresponsible driving shall incur into anticipated cancellation of the excursion without the right to any partial or total refund.
4. People with back, heart, respiratory and other health issues should avoid participating in the excursion.
5. Pregnant ladies are not allowed to participate.
PROS:
Enjoy the unique speedy Maverick off-road ride
See the most beautiful wild beach of the area
Learn about Dominican country lifestyle
CONS:
Any person whose age, physical or mental condition presents a safety risk will not be allowed to participate
Book your unique Maverick Ride now!
Reviews: 1
Exceptional! 5/5
Add Review