Local Experience: country life, coffee & cacao plantations. The Dominican Republic
Chat with our Consultants!
For all the true lovers of discovery and local experience, we are happy to present Dominican Flavors – fantastic excursion that will let you see the authentic Dominican Republic and become member of its local life for 4-5 hours! There is no better way to learn about Dominican country life, culture, history, customs, and natural diversity.
Leave the touristic hotel zone away! Dive deep into Dominican Flavors: visit a Dominican country house, meet a typical family, explore a local school and learn how it works, discover coffee and cacao plantations. It feels like if you were travelling back in time when you observe this simple and lovely Caribbean country life.
And finally, to leave you impressed for the rest of your holidays, we have prepared an adventurous boogieboard experience on a picturesque beach, where drinks and snacks will be served to you as well.
Excursion Program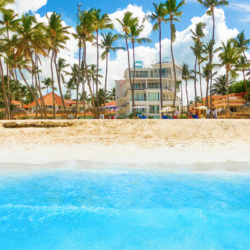 Departure from the pick-up point
Our tour includes pick-up/drop-off from any hotel or pick-up point of Bavaro/Punta Cana and transportation with expert drivers and professional guides speaking English, Spanish, French and German.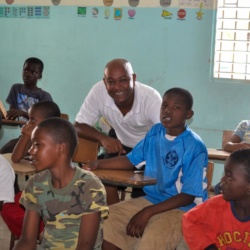 Local School
The first stop will be at a local school where you will learn about the Dominican educational system.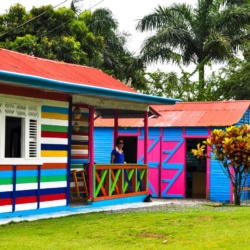 Country House
Our next stop will be at a local house where you will have a chance to learn about the daily life of local people.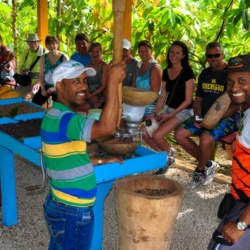 Plantations
Then, you will have a chance to explore local coffee and cocoa plantations and learn everything about how organic chocolate and coffee are grown and processed. Moreover, there you can buy organic goods produced at the local farm.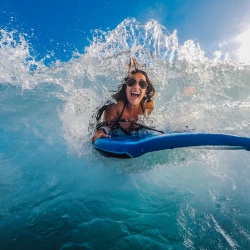 Boogie and Beach
To give an adventurous touch to your local experience, we will take you to a picturesque beach where you will get safety instructions about how to use boogieboards and practice this activity on the waves.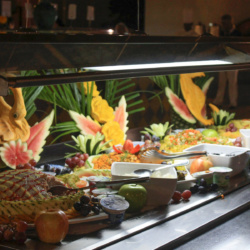 Snacks and Drinks
On the beach, you will be treated to a light snack. Free drinks are available for you during the excursion at any moment and include Coke, Diet Coke, Sprite, purified water, beer and rum.
Excursion Details
Tuesday, Thursday, Saturday
Approximate pick-up time from your hotel or pick-up point: 8:30 a.m.
Duration: 4-5 hours
What to bring: sandals or old tennis shoes (they may get wet!), sun protection cream, camera, some money for shopping, bathing suit, towel, sun glasses, good mood.
What's included: Unique local experience, Light snack, Free alcoholic and soft drinks, Boogieboard experience, Beach experience
Special Rules:
Pregnant ladies are not permitted to take this tour.
Any person with back complications should seek professional advice before taking this tour.
PROS:
Enjoy the unique local experience, combining country, beach, and boogie adventure!
Visit a local school and a country house with plantations, where you can buy fresh produce right from the backyard
Swim or relax on the beach
Professionally trained multilingual guides tell you about the history, culture, plants and animals and the way that Dominicans have lived for over 100 years
CONS:
Any person whose age, physical or mental condition presents a safety risk will not be allowed to participate
There may be a lot of people participating in this excursion
Reviews: 1
Exceptional! 5/5
Add Review